Resemin Muki Bolter
Roof Bolter for Narrow Vein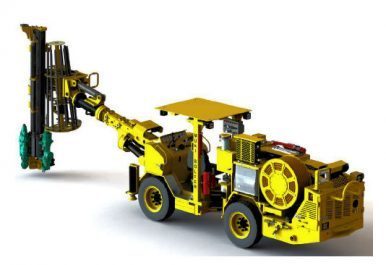 MUKI BOLTER is a drilling rig for mechanized roof bolting, allows efficient and safe
reinforcement of structures roofs in underground mines, ideal for sections of 2.5 up to 3.5
m of height.
Equipped with Bolting Turret T99 to install Split Set bolts, Rebar with resin or cement
cartridges, Mechanical, Swellex, Hydrabolt and Python. It can install bolts of 4, 5 and 6 ft
of length.
Chassis for heavy duty application, articulated 4WD, self-propelled with Deutz diesel
engine and Poclain hydrostatic transmission, electro hydraulic system for drilling.
Downloads