Resemin Muki Front Face Drill Jumbo - IN STOCK & READY TO WORK
Front Face Drill Jumbo C/W Telescopic Feed Rail. Under downloads, click on link to watch a video of a Resemin Muki Front Face Drill Jumbo at work.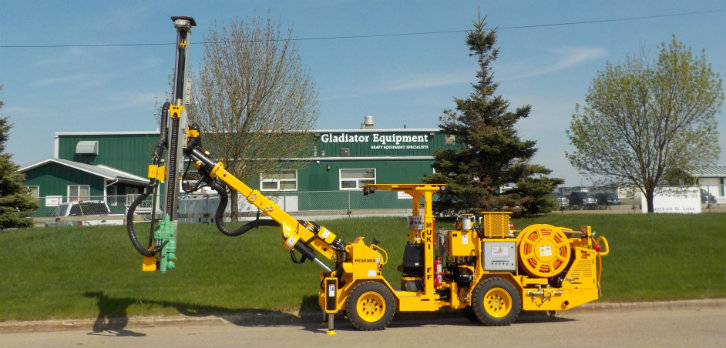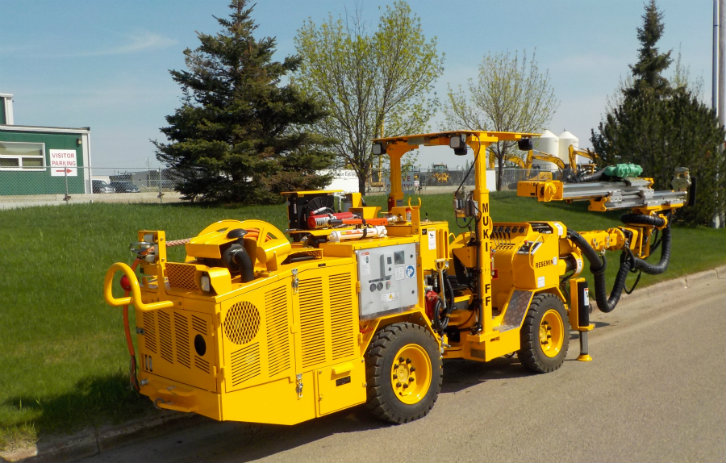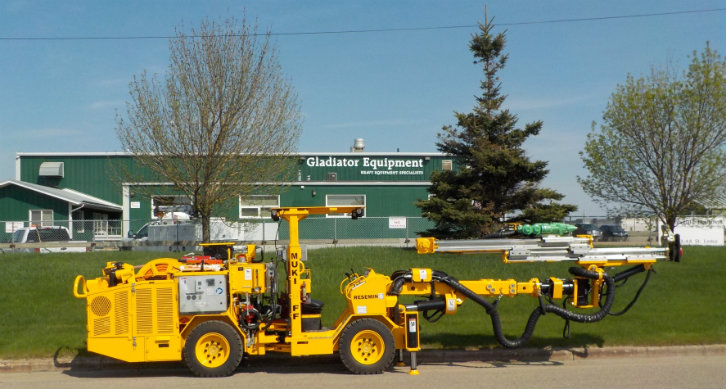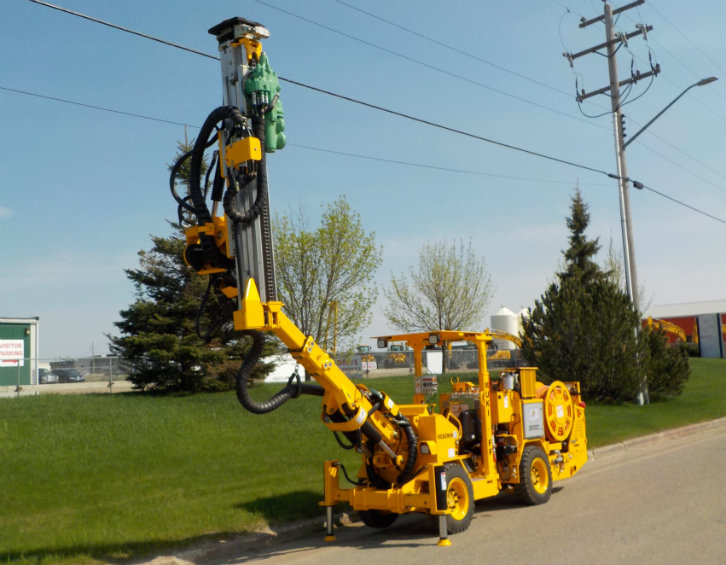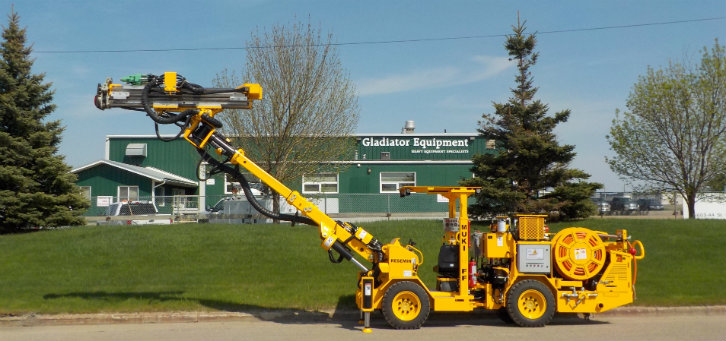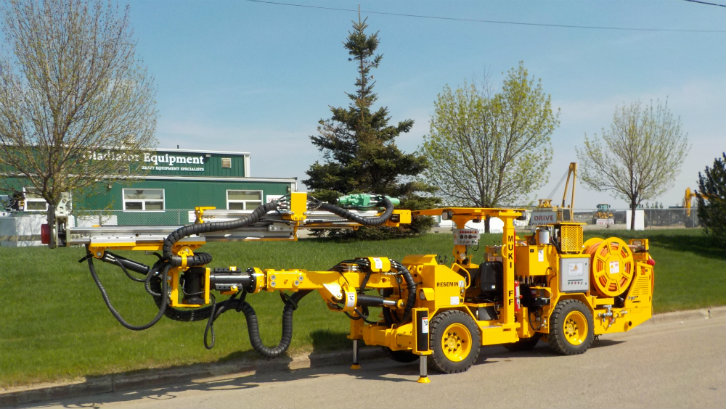 Front face drill jumbo, electro-hydraulic, of 1.05 m width for tunneling in underground mining for small sections from 1.5 x 2.0 up to 3.5 x 3.5 m. The machine
is prepared to make roof bolting with retracted telescopic feed. Also it can be used for scaling. Another applications is for Cut & Fill mining method.
It comes with hydraulic boom of square section. The standard is a telescopic feed: 4-7, 6-8, 5-8, 6-10 and 8-10. Equipped with Montabert drifter HC 50 (14 kW), female shank R32.
Chassis for heavy duty application, articulated 4WD, self-propelled diesel Deutz engine and
Poclain hydrostatic transmission, electrohydraulic system for drilling.