Resemin Troidon 66 XP
Two-Boom Front Face Jumbo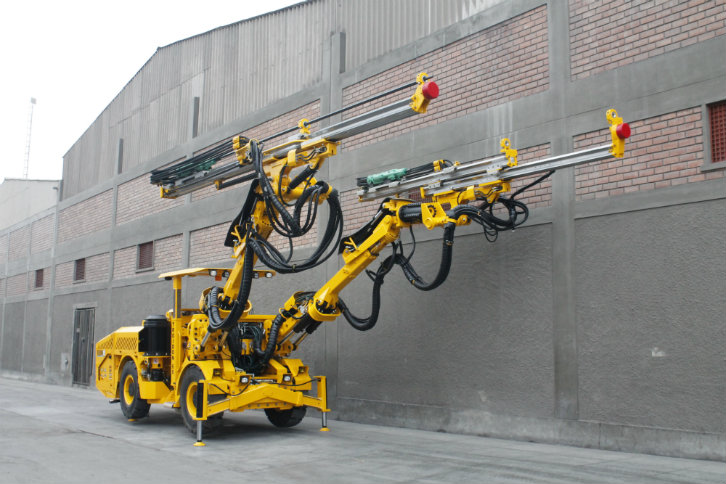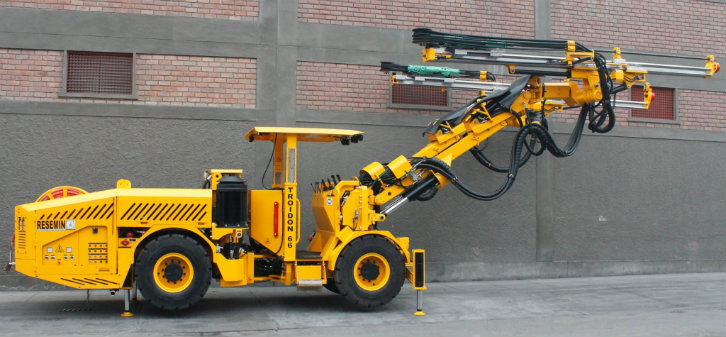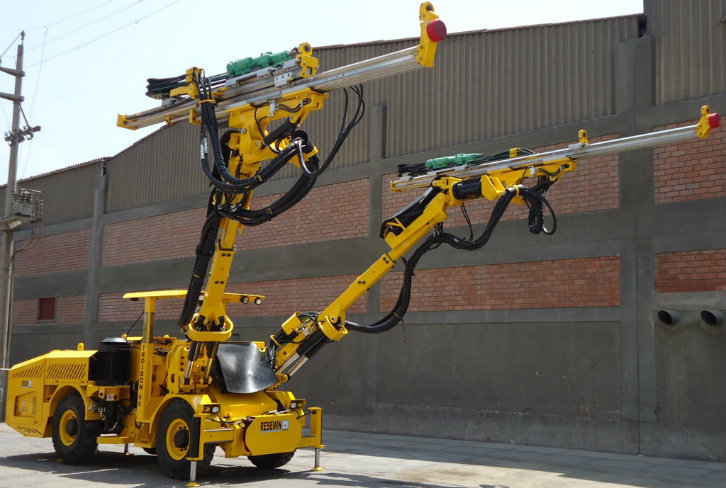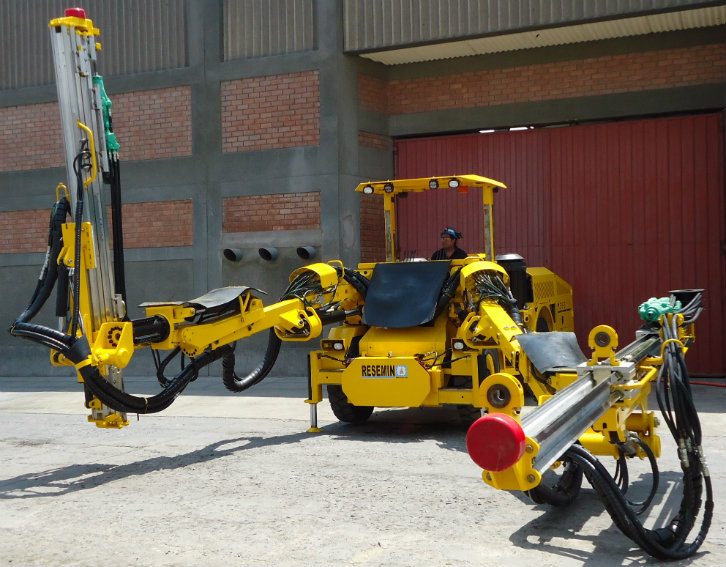 TROIDON 66 XP is an electro-hydraulic jumbo with two booms with automatic parallelism with coverage of 46 m2 drilling.
It comes equipped with Montabert Drifters, model HC 95 with 22 kW, incorporating Back Hammering to prevent rods stuck.
Its design is modern and compact with all its main components "inside" of the rig.
The direct control hydraulic system with controls piloted hydraulically, makes to this rig highly reliable for operation. On the other hand, the HC 95 Drifter has the lowest operation cost of the market in its class.
Downloads