CUSTOM LOW PROFILE ATLAS COPCO ST710 SCOOPTRAM
REFURBISHED. WATCH VIDEO OF THE UNIT IN OPERATION.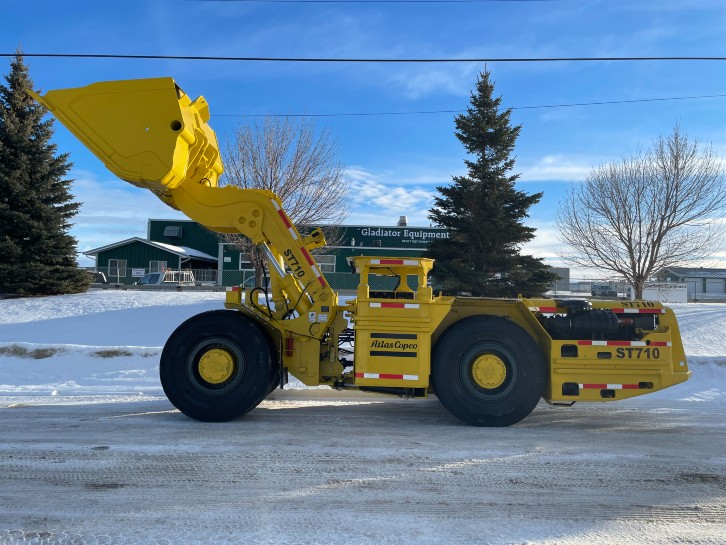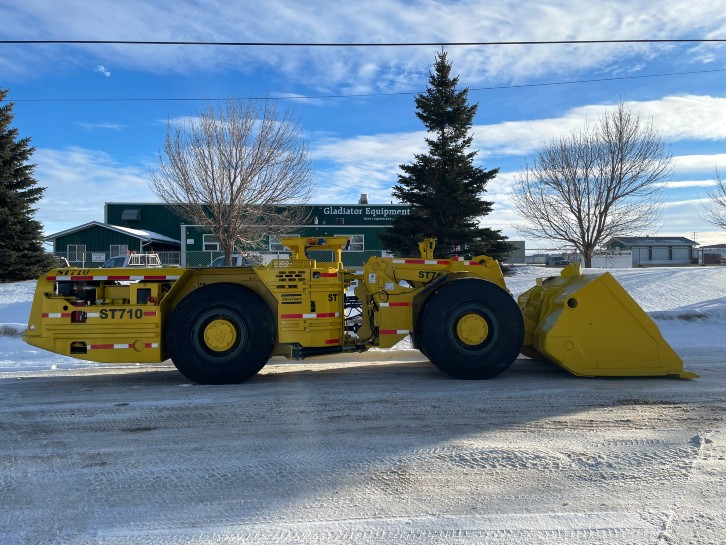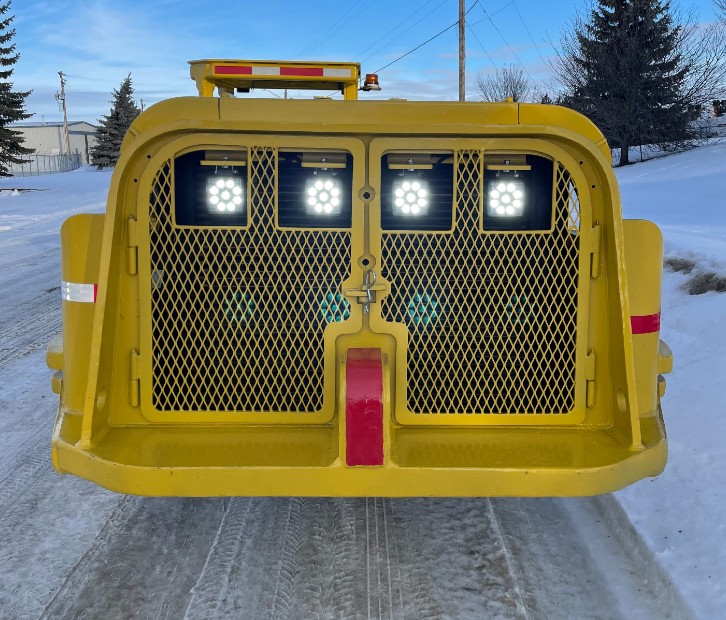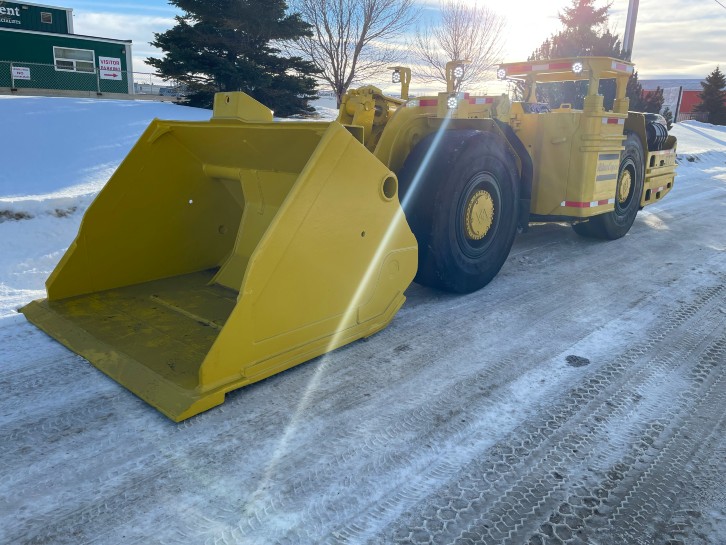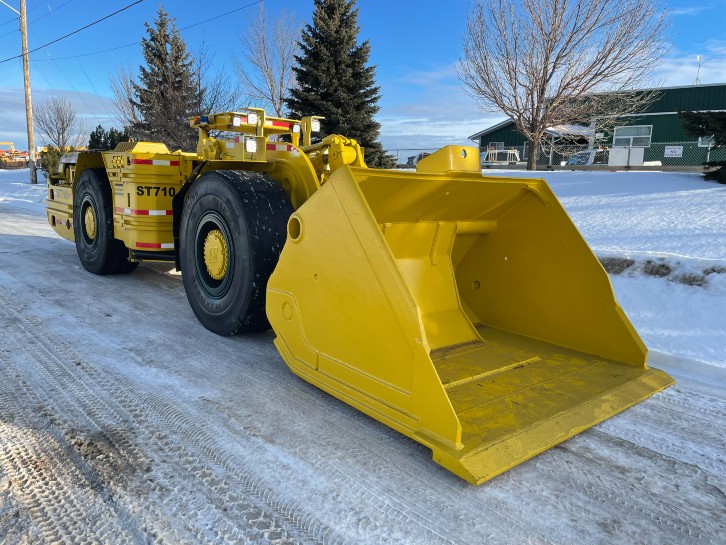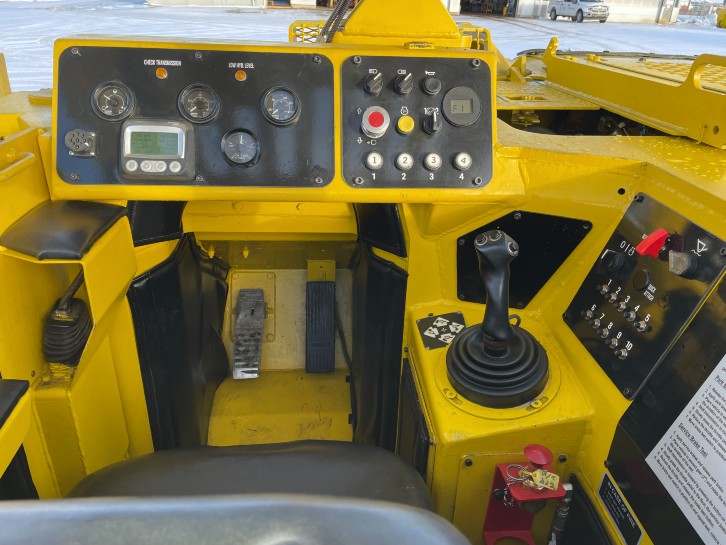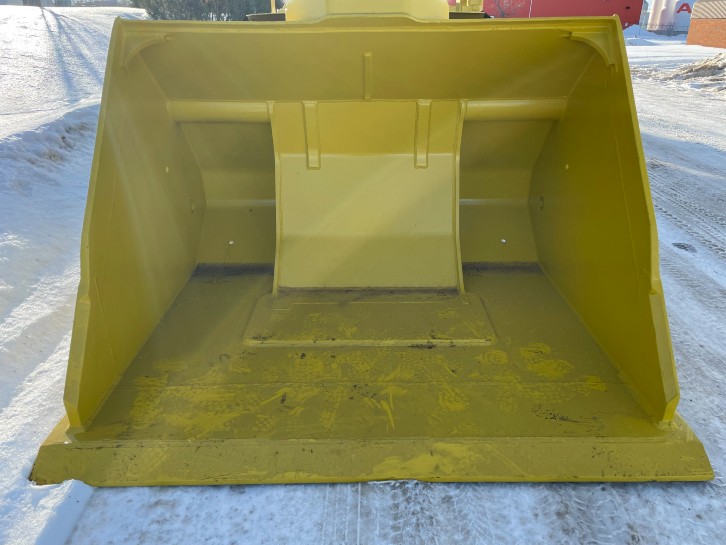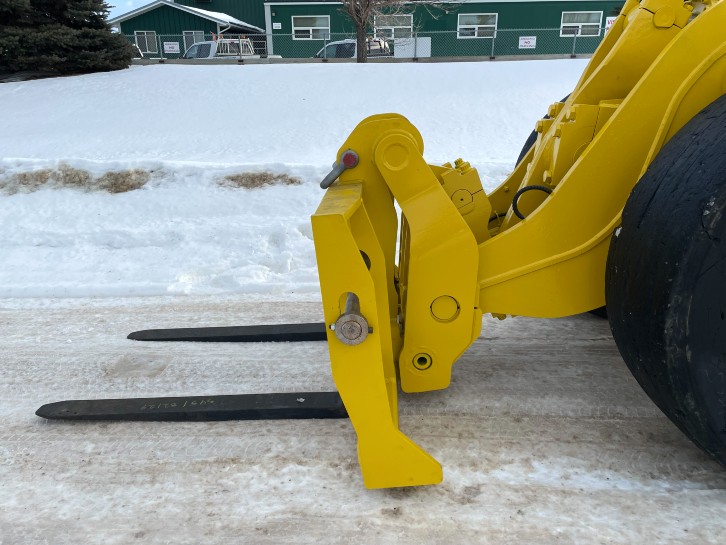 Custom Low Profile Atlas Copco ST710 Scooptram refurbished by Gladiator Equipment.   Height from ground to top of Rops/Fops canopy can be adjusted between 75 and 78 inches by removing spacer plates.  It comes with a 4 cubic yard conventional bucket. Conventional bucket, hydraulic quick disconnect and fork rack were custom built by Gladiator Equipment.
Make: Atlas Copco
Model: ST710
Year: Refurbished 2022
Engine Hours: 4344
Bucket Capacity:4 cubic yard
Inventory No. P774
Downloads