Custom Built Roll Over/Falling Object Protective Structures
Gladiator Equipment Inc's welding and fabricating department, along with our engineers have designed and built many custom ROPS/FOPS structures for underground mining, pipeline and construction equipment.
All of our ROPS/FOPS structures meet CSA standards, as well as ISO standards, and are inspected and tagged accordingly with proper identification and reference numbers, prior to being utilized in the field.
We manufacture ROPS/FOPS canopies for both surface equipment such as Haul Trucks, Pipelayers, Forklifts as well as underground mining equipment such as Scooptrams, Utility Vehicles, Jumbos etc.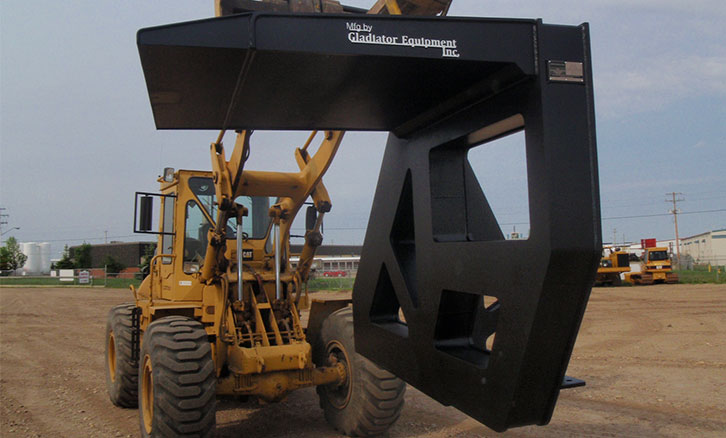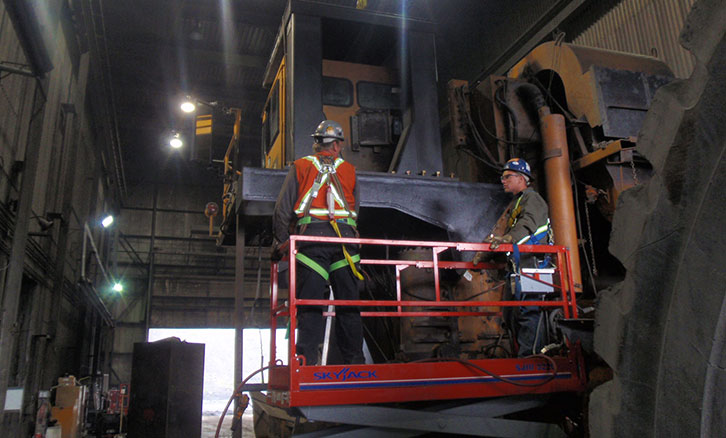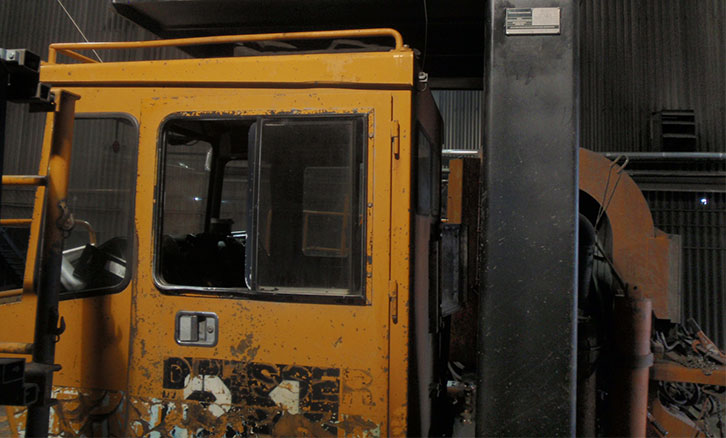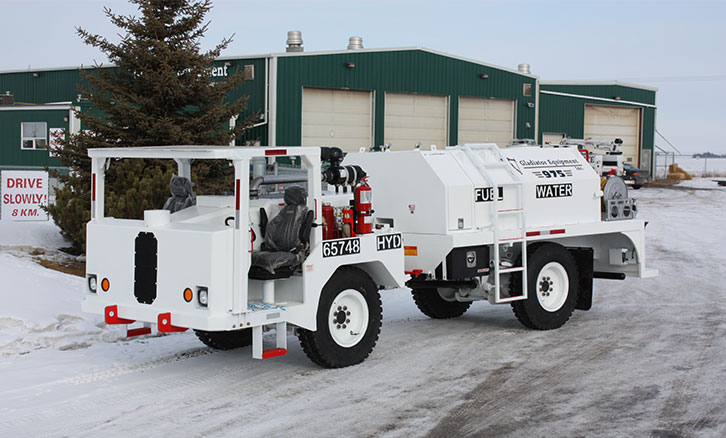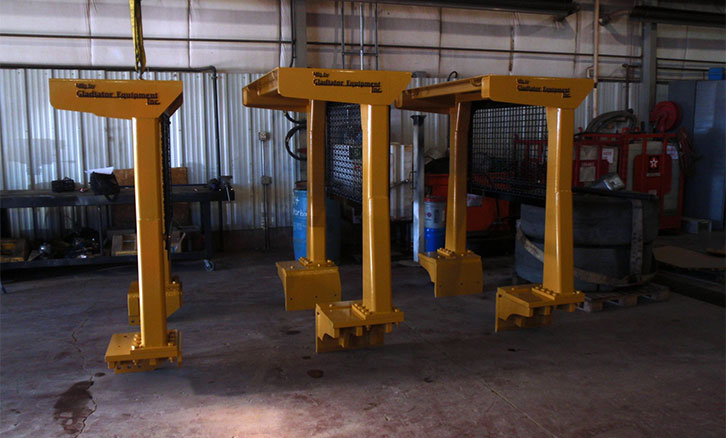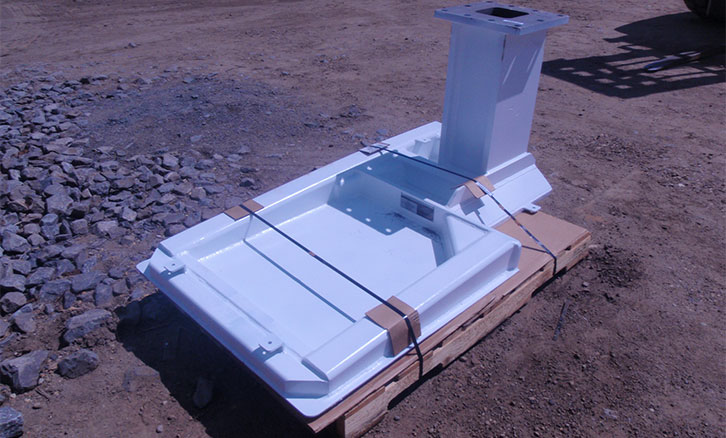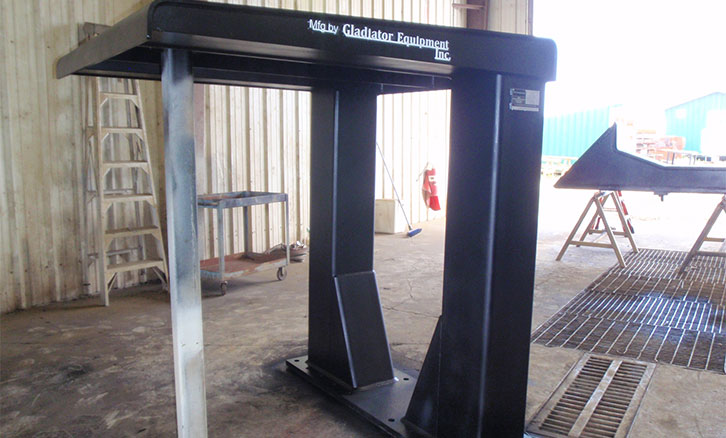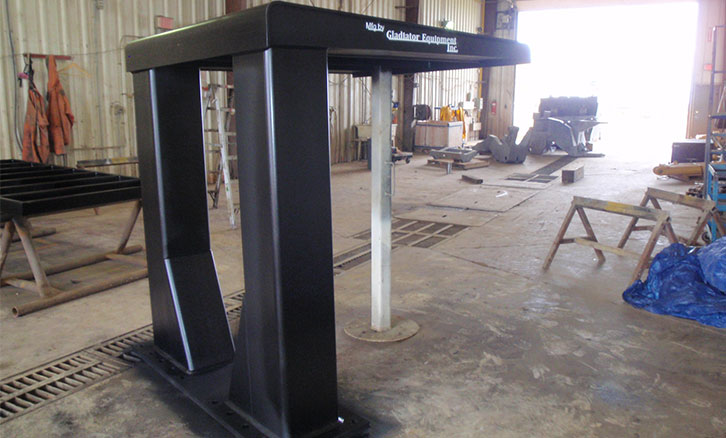 Pipelayer Stringing Boom
Gladiator Equipment Inc. manufactures and designs Booms for Pipelayers, Stringing Booms, Jib Booms, etc. All of our custom manufactured Booms are built in accordance with engineered drawings and are inspected and tagged accordingly by our engineers prior to being utilized in the field.
We can build Booms of all sizes and lengths for the many different pieces of equipment that they are to be utilized on.
Gladiator Equipment Inc. will provide custom load charts which are provided to the customers for reference when utilizing our custom built booms. We can provide conceptual drawings in a 3D format upon request.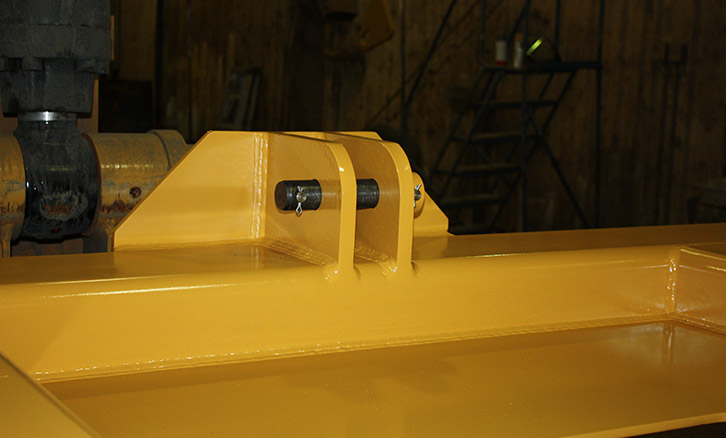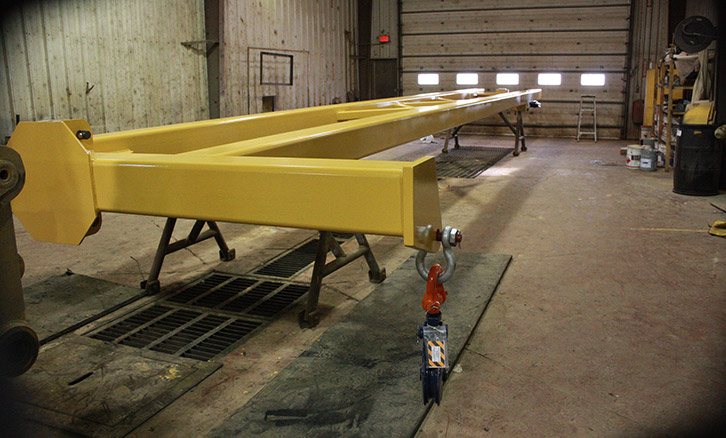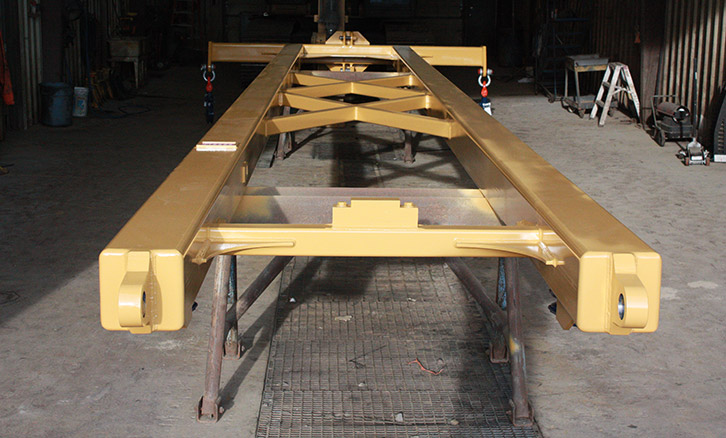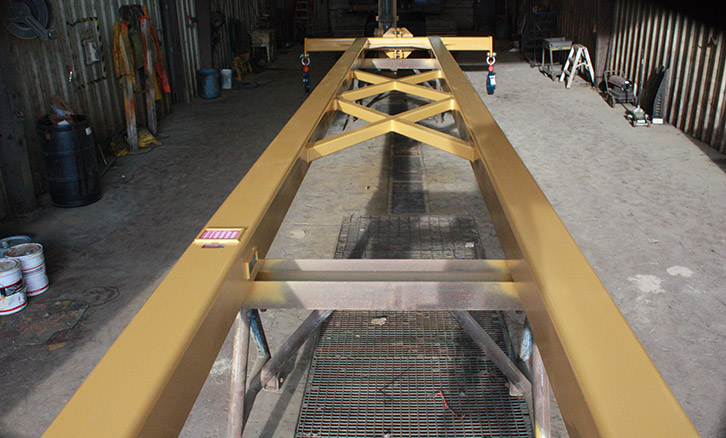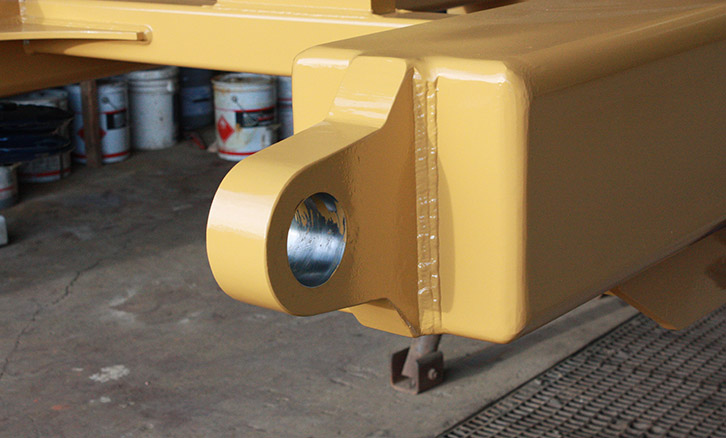 Fuel Master 535
After working in the Oil Sands over the last several years, it became very apparent to Gladiator Equipment Inc. that a better and more efficient way of moving fuel in extreme conditions was required by the mining companies. With the extreme winter conditions, ice and snow; not to mention rainy, wet, slippery conditions; it became apparent to us that an aggressive, safe piece of equipment was required to move fuel; however was not available in the marketplace.
Gladiator Equipment Inc. and our team of engineers went to work and designed the Gladiator Fuel Master 535 you see in the pictures below. After careful consideration and meetings with end users, we designed the Fuel Master 535 utilizing a new CAT Skidder as a carrier.
Modifications to the carrier consist of extending the frame to accommodate the 1650 US gallon fuel tank. The fuel tank is equipped with a high volume and low volume fuel dispensing reel to maximize efficiency. The fuel tank is also equipped with a Scully fast-fill system and further meets CSA and motor vehicle standards with regards to safety requirements.
The Fuel Master 535 is further equipped with internal wet-disc brakes (fail safe) as well as a certified roll-over protective structure, heated and air-conditioned cab, air suspension seat and excellent operator visibility.